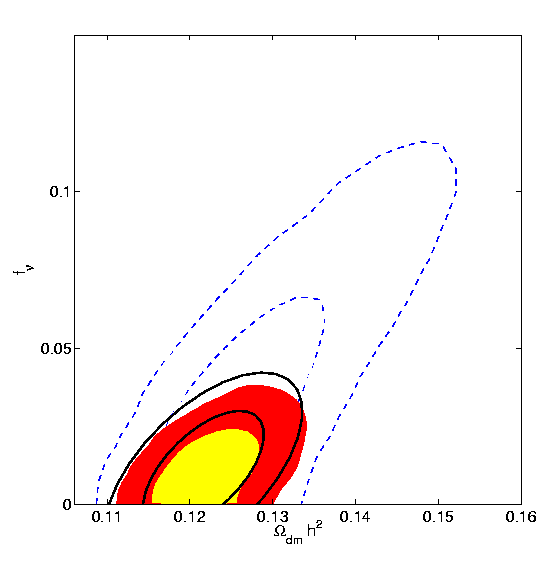 Parameter Forecast for Future CMB Experiments with COSMOMC
---
Here we review the changes one should include in the public code CosmoMC (by Antony Lewis), as well as other ingredients necessary for performing a cosmological error forecast based on future CMB experiments (including optionally CMB lensing reconstruction as one would obtain using a quadratic estimator technique). All explanations are detailed in the documentation [doc], which refers to the following codes:
- guaranteed compatibility with October 2009 version of CosmoMC (Should also be compatible with subsequent versions anterior to the July 2011 update): download.

- the FuturCMB package consists of Fortran 90 files gathered in the downloadable "FUTURCMB.tar.gz" archive.

- the modified subroutines ReadAllExact and ChiSqExact, available as a text file, should be inserted inside the public version of cmbdata.f90
We applied such a prescription to perform a parameter sensitivity forecast for future CMB experiment in this ref.
You can also look at a related discussion (not including CMB lensing, though) in the CosmoCoffee forum.
---
For further explanation, please send an e-mail at perotto@lpsc.in2p3.fr or at Julien.Lesgourgues@cern.ch
Web page maintened by Laurence Perotto.